Technical data sheet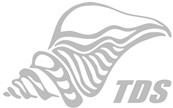 Specification of FO-A01

Appellation

Unit

Index value

Method

Outlook

---

Nature or light yellow glutinous liquid

---

Color

---

Nature or Light yellow color

---

Smell

℃

No odor

---

Boiling Point

℃

180~240℃

---

Flash point (closed)

℃

35-55℃

---

Pour Point

---

≤ 40℃

---

Density

---

800~950 kg/m3

---

Solubility in water

---

insoluble

---

(50℃)Kinematic Viscosity

mm2/s

≤ 800 mm2/s

---

Specific uses

1

Reducing Pour Point and Viscosity for Fuel Oil

Operation method

2

The effect of this product not only depends on the performance of it but also closely relates with the Fuel Oil property. Please test in the lab with small quantity and determine the proper product no. and optimum dosage before large-scale usage.

3

This product is a high efficiency liquid, it can be used by injecting into the Fuel Oil pipe with metering pump or just be diluted by diesel oil and later be injected into the oil pipe according to certain volume.

4

To make sure the product can have best performance in the Fuel Oil, it is recommended to be added in the Fuel Oil at the temperature 20℃ higher than its normal pour point, when the paraffin hasn't been precipitated out.